Work for CCMCN
At CCMCN, we strive to support our employees and their growth within their career life-cycle. We are committed to a diverse and inclusive work environment where new ideas and innovation are not only invited, but celebrated. We value collaboration, innovation, adaptability, and a great work-life balance.
At CCMCN, you will see the impact of your work directly in the improvements that we make with our partners and their communities.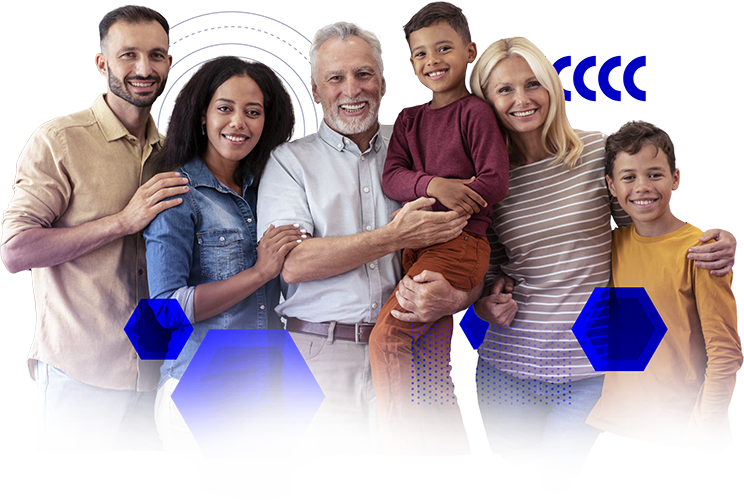 Remote work (depending on position) with access to CCMCN's physical office
Friday flextime and volunteer time off
Health, dental, and vision insurance plans
HSA, FSA, DCA, and employer-sponsored HRA
Life, AD&D, and long-term disability insurance plans
401K retirement plan with employer match
Employee Assistance Program (EAP)
Paid leave including vacation, sick, holidays, & 2 floating holidays
Current Job Opportunities
1. Quality Program Analyst
Category: Full time, Exempt
Salary: $55,000 - $70,000
Reports To: Performance Program Manager
At CCMCN, our mission is to provide services that enable our members and their community partners to succeed as efficient, effective, and accountable systems of care.
CCMCN's vision is that all Coloradans have access to high quality, integrated, accountable health care. Areas of focus include population health, accountable care, shared services, health information technology and clinical quality improvement programming. CCMCN is governed by a Board of Directors comprised of organizational representatives from each of its health center members as well as representation from Colorado Community Health Network (CCHN) and clinician representatives. Through working with health centers and community partners, CCMCN provides technological and analytical tools that help create a more comprehensive and collaborative network of care for Coloradans.
Position Description:
The Quality Program Analyst will be focused on supporting CCMCN's performance measurement programs and CCMCN's data platforms. This position will work closely with Colorado community health centers, CCMCN staff, and third-party vendors to improve data quality and value-based reporting performance.
Essential Functions:
Support CCMCN's centralized reporting platform for Medicaid quality measures, FQHC UDS measures, and other programs requiring performance measures

Maintains all programs responsible for performance measurement

Works directly with the health center staff to validate reports, answer questions, and problem-solve issues with the performance measurement applications

Develop expertise with performance measurement programs such as CMS Core Quality Measures, Medicaid Alternative Payment Model (APM), Medicare Shared Savings Program (MSSP), CMS Quality Payment Program (QPP), and the Colorado Hospital Transformation Program (HTP)

Works closely with the CCMCN Data Engineers to support data quality and validation

Manages the CCMCN reporting application configuration, including reporting cohorts, data integration, user accounts, and permissions as well as support, changes, enhancements, and upgrades

Provides technical assistance for providers to support clinical quality measure workflows
Minimum Qualifications:
Clinical data and/or healthcare industry experience
General knowledge of performance measurement or quality improvement activities
Understanding of HIPAA Privacy and Security Rules
Experience with clinical workflows, healthcare measures, and health information technology
Demonstrated awareness of, and value for, cultural competence and intersectionality
Ability to coordinate a diverse group of people with varying degrees of technical experience
Ability to communicate between team members and clients
Professional verbal, written, and group facilitation skills
Proficiency using data analysis tools (Excel, SAS, etc)
Strong computer and virtual project management skills
Flexible, self-directed, able to prioritize multiple tasks, able to manage a full workload
Ability to work with minimal supervision and maximum accountability
Attention to detail with excellent analytical and problem-solving skills
Ability to successfully work 100% remotely
Fluency in written and spoken English
Physical ability to use a computer
Additional Preferred Qualifications:
Azara Healthcare DRVS or EHR software experience
Experience with clinical claims data and/or payer feeds
Experience with Federally Qualified Health Centers and other Medicaid providers
Experience with clinical quality measures and KPI reporting from EHR and claims data
CCMCN is an equal opportunity employer and is committed to a diverse and inclusive work environment. All qualified applicants will receive consideration for employment without regard to race, color, religion, sex, sexual orientation, gender identity or expression, pregnancy, age, national origin, disability status, genetic information, protected veteran status, or any other characteristic protected by law.
Apply Now!
Fill out the form and let us know why you would be a fit to join the CCMCN team.